Save the date for the Echo Park "Healthy Foods Mosaic" unveiling
Friday, June 26th from 3:00-5:30. Unveiling at 4:00.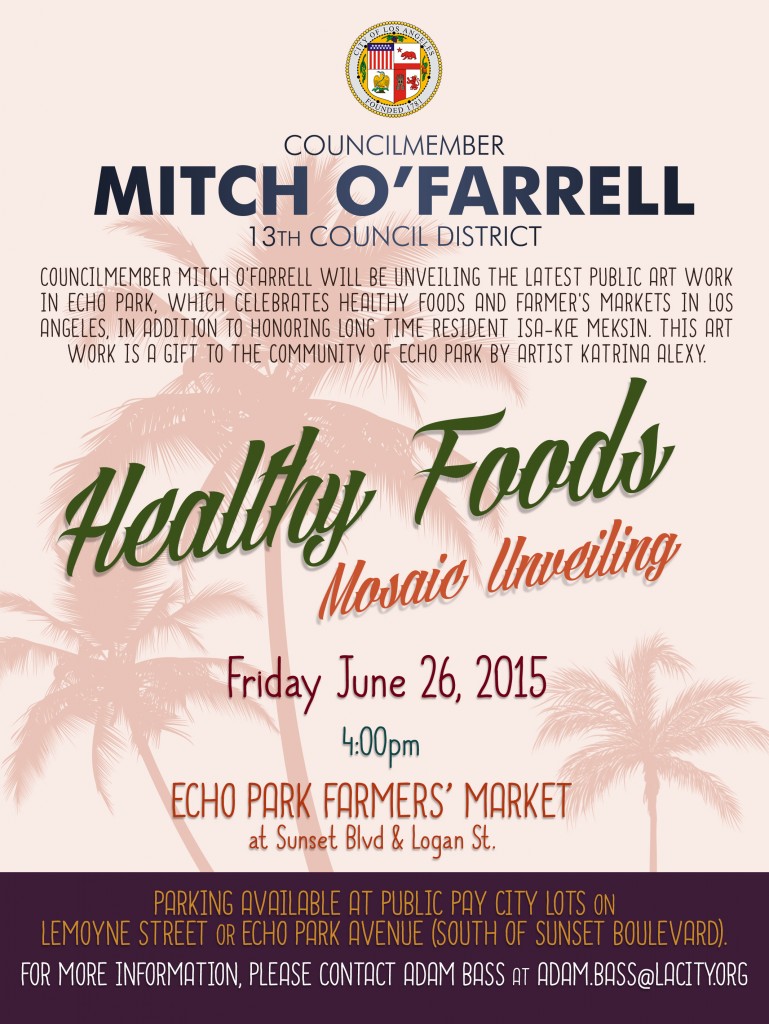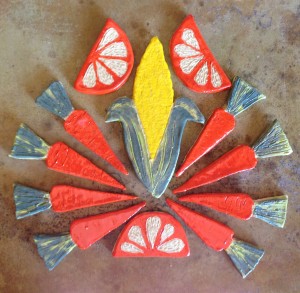 I hope you can come celebrate with the community as
Council member Mitch O'Farrell officially unveils the mosaic
I have been working on for several months. This mosaic is a gift to the community celebrating the many farmers markets in Los Angeles as well as honoring long time Echo Park activist,
Isa Meksin.
There will be fresh fruit and drinks available at the mosaic site from 3:00 to 5:30 with the
official unveiling scheduled for 4:00.
Please note there is a farmers market occurring at the site from 3:00 to 7:00, so come celebrate and get your grocery shopping done at the same time.
There are two parking lots and street parking available. The closest address to the mosaic site is:
1160 Logan Street, Los Angeles CA 90026. This is the address of a clinic next to the mosaic site.
The street is closed for the farmers market, so you will not be able to drive on Logan. The parking lots are accessible from Echo Park Avenue or Lemoyne Street. The mosaic site is a block from the newly renovated Echo Park Lake, so wear some walking shoes and stroll around the gorgeous lake full of water lilies right now.
Make it a healthy afternoon!