I held a workshop awhile back to make tiles for the mosaic in Echo Park. I wanted the community members to be involved so I held a free tile making workshop working with clay slabs.  The workshop was set up at the Echo Park Farmers Market that happens every Friday on Logan Street near where the mosaic will be installed.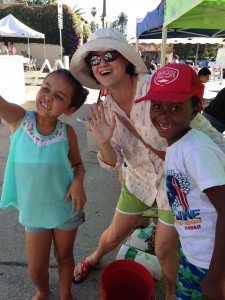 The response was overwhelmingly positive!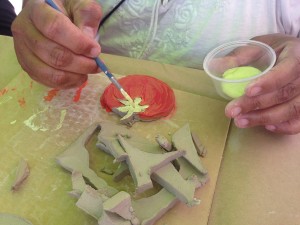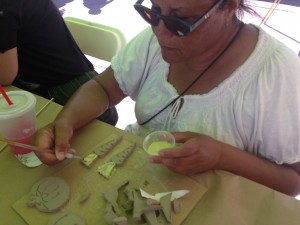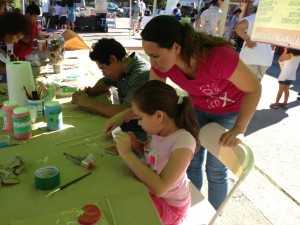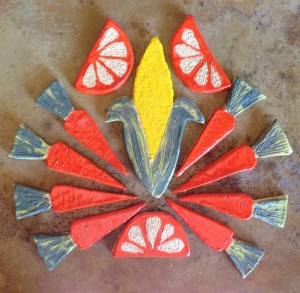 Many folks stayed for hours making many tiles in the shapes of corn, carrots, tomatoes, and other fresh vegetables and fruit. We made about 90 tiles all together and I will be holding a few more tile making workshops in the next few weeks. I love working with the community, seeing everyone taking some time to sit down with each other, talking, laughing, creating. I'm posting some photos from the day and some of the tiles in various stages.
The Echo Park Farmers Market takes place every Friday. They have a very generous offering of fresh fruits and vegetables as well as hand crafted items such as soap and candles. here's their website for more information: echo-park-farmers-market